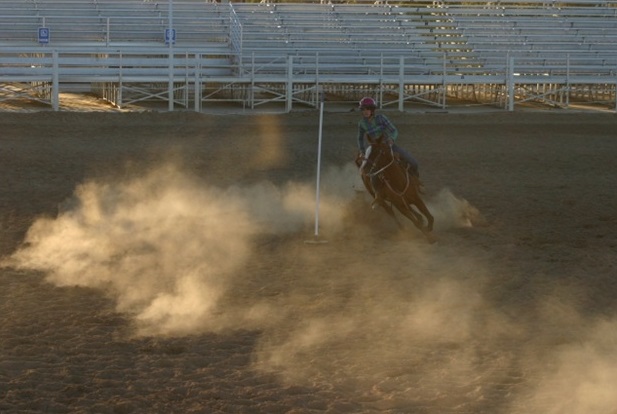 Riverbend and Lauren competing in Quadrangle.
Riverbend and Lauren have won the Silver Buckle Series (2010 AA, 2011 AAA).  They have also won various high-point awards.  Riverbend also does lessons, trail rides and horse camps at Robison Ranch.
Lauren volunteers at Robison Ranch. She has the privilege of teaching people from the inner city about horses and ministers to the special needs children.